If you want to change what appears behind you in a video conference, you can either blur your background or replace it entirely.
Notes:
Blurring or replacing your background might not prevent sensitive information from being visible to other meeting participants.
Change your background before a meeting starts
While you're setting up your video and audio before joining a meeting, select Background effects
. It's just to the right of the mic switch. Your background options will display on the right.
Choose Blur to blur your background. You'll appear nice and clear while everything behind you is subtly concealed.
You can also replace your background with one of the images provided.
Change your background during a meeting
To alter your background after you've already joined a meeting, go to your meeting controls and select More actions
> Show background effects.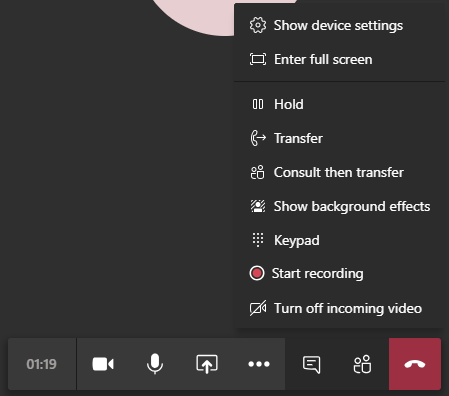 Select Blur to blur your background, or choose from the available images to replace it.
You'll be able to preview your chosen background to see how it looks before you apply it.
Notes:
If you don't see Show background effects as an option in the menu, the feature might not be available on your device yet.

Linux users aren't able to use this feature at this time.