AppsAnywhere is available to you both on and off campus. If you are using your personal computer on campus, you will be able to access the software by following this guide.
Accessing AppsAnywhere from your Own Device:
Step 1: To access AppsAnywhere from your own device, please visit https://myapps.fgcu.edu. We recommend using Google Chrome as your web browser.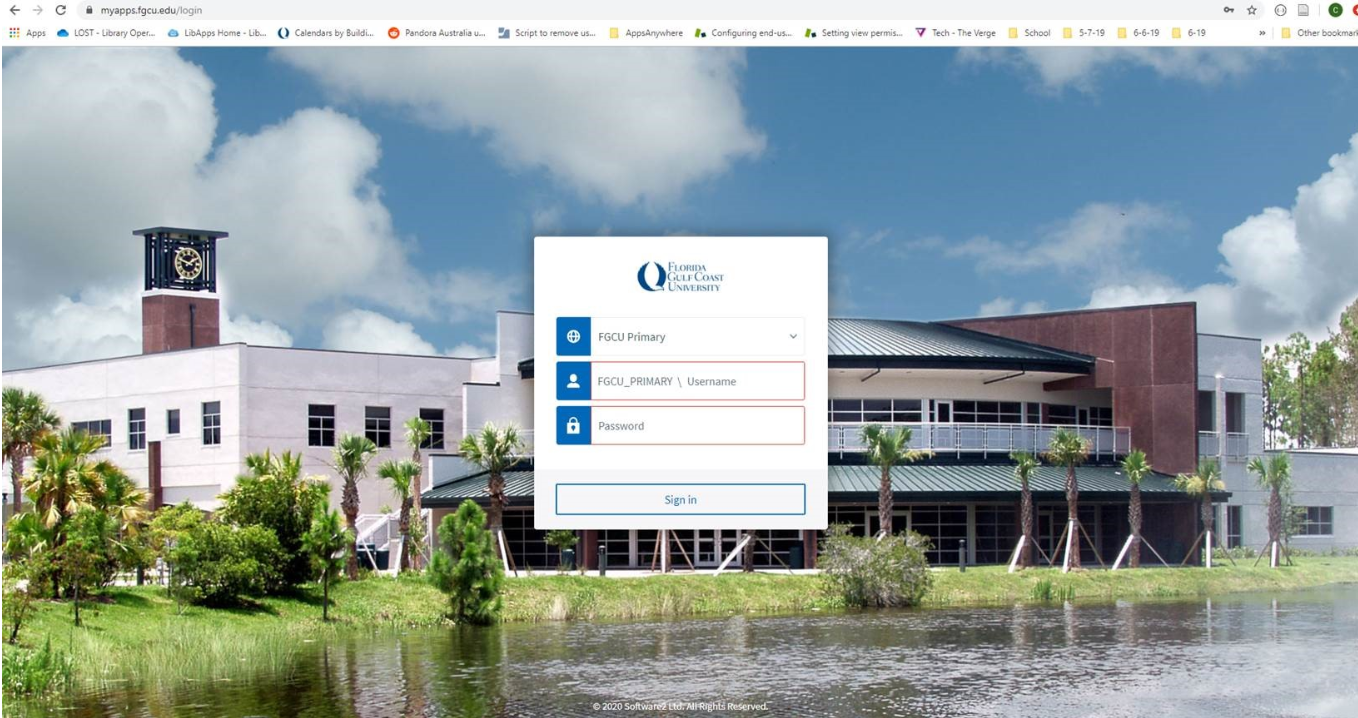 Step 2: If you are a faculty/staff member drop the first box down and choose "FGCU Primary" and if you are a student choose "FGCU Student"
Step 3: Login using your full email address with the "@fgcu.edu" or "@eagle.fgcu.edu"
Step 4: Click "Sign in"
Step 5: Click "It's my first time using AppsAnywhere on this device. Let's go."
Step 6: Your download has started. Click "apps-anywhere-se.....exe"
Step 7: You will receive a box that says, "Welcome to the AppsAnywhere Setup Wizard." Click "Next"
Step 8: Click "Next" to confirm the installation
Step 9: You will receive a pop up: "Do you want to allow this app to make changes to your device." Click "Yes"
Step 10: Installation is complete. Click "Close"
Step 11: The AppsAnywhere client will pop up saying it's installing the Cloudpaging client.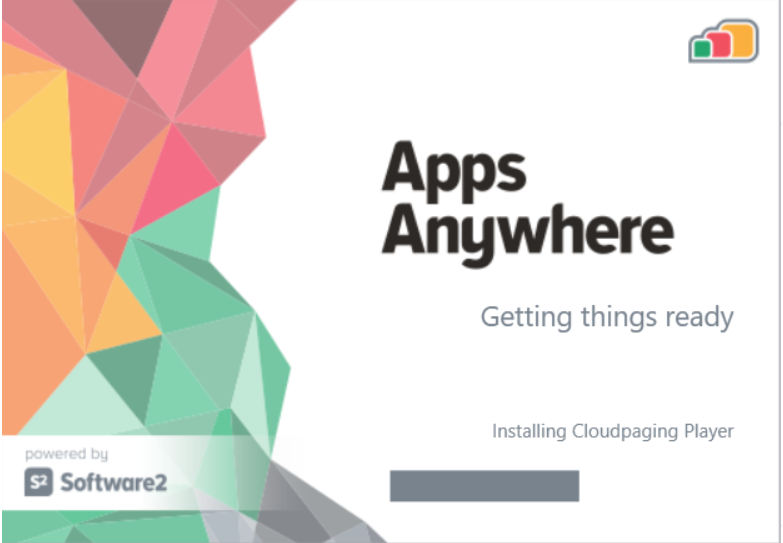 Step 12: Click "Done"
Step 13: Click "Open AppsAnywhere Launcher"

Step 14: The validation process will take a few seconds
Step 15: Validation is complete
Step 16: Hover over an application and click "Launch"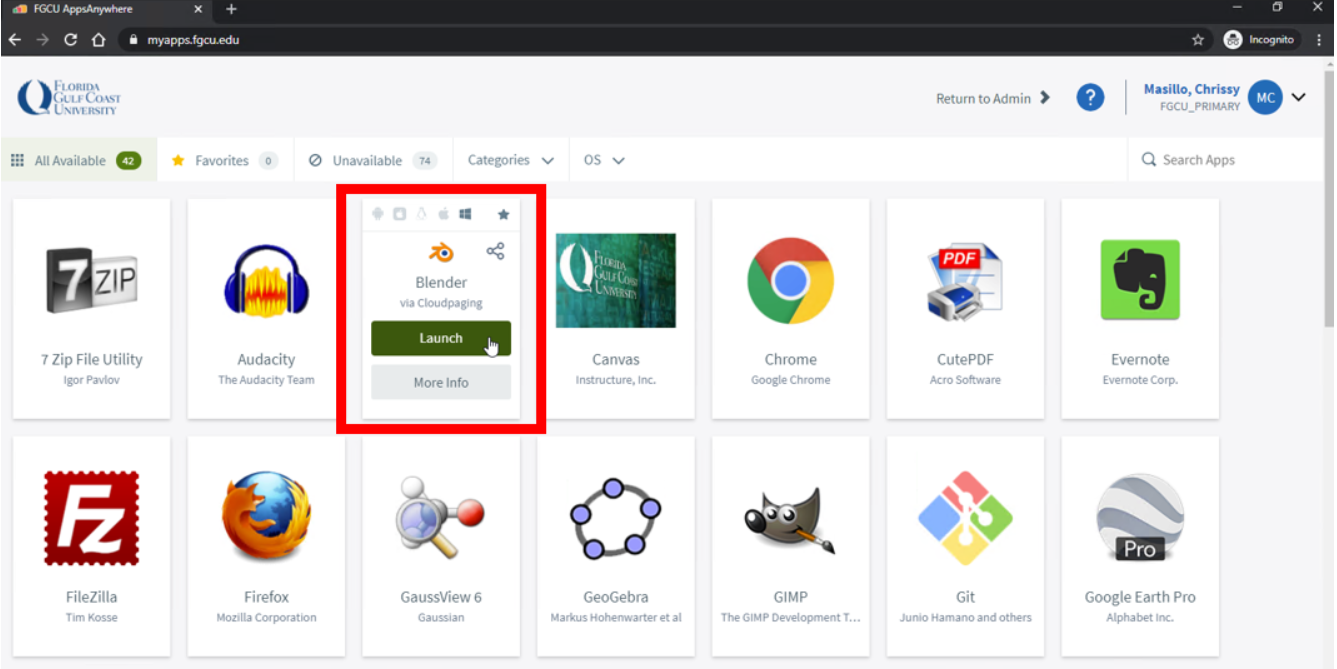 Step 17: Click "Open AppsAnywhere Launcher"
Step 18: The AppsAnywhere client will pop up for a few seconds to request authorization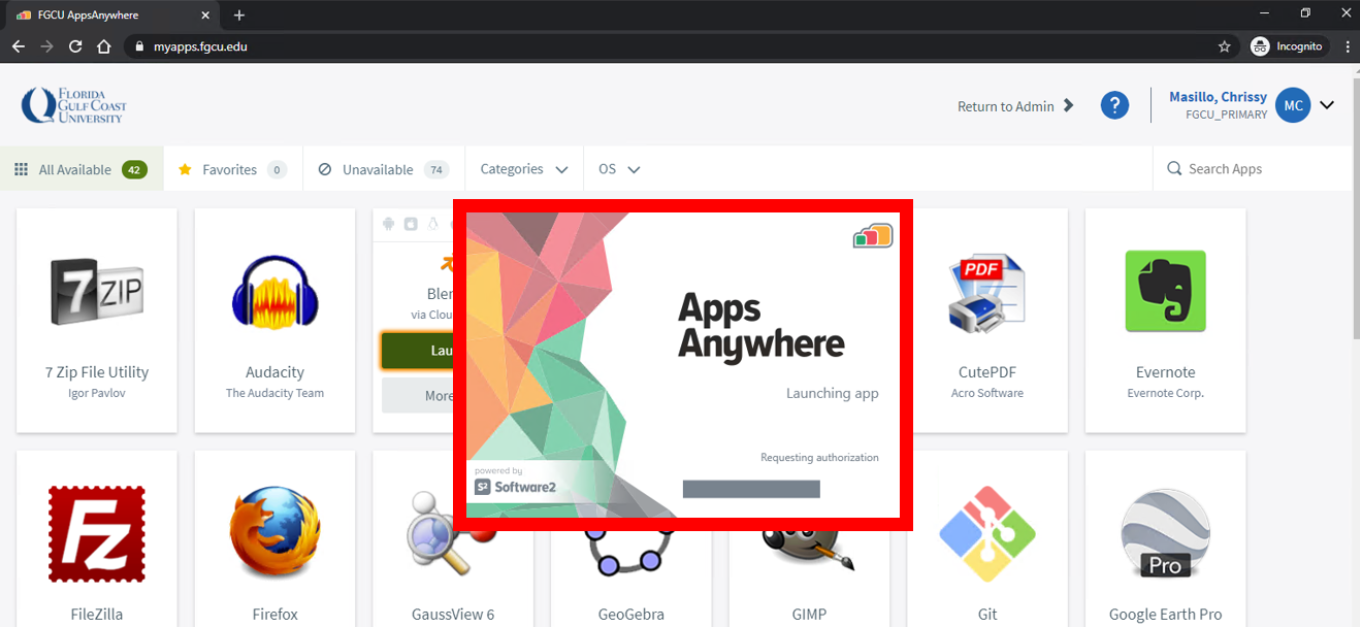 Step 19: The application has now launched!