To access AppsAnywhere from off campus, you will need to be logged into the Virtual Lab (myvlab.fgcu.edu).
Step 1: Please visit https://myapps.fgcu.edu through Virtual Lab. We recommend using Google Chrome as your web browser.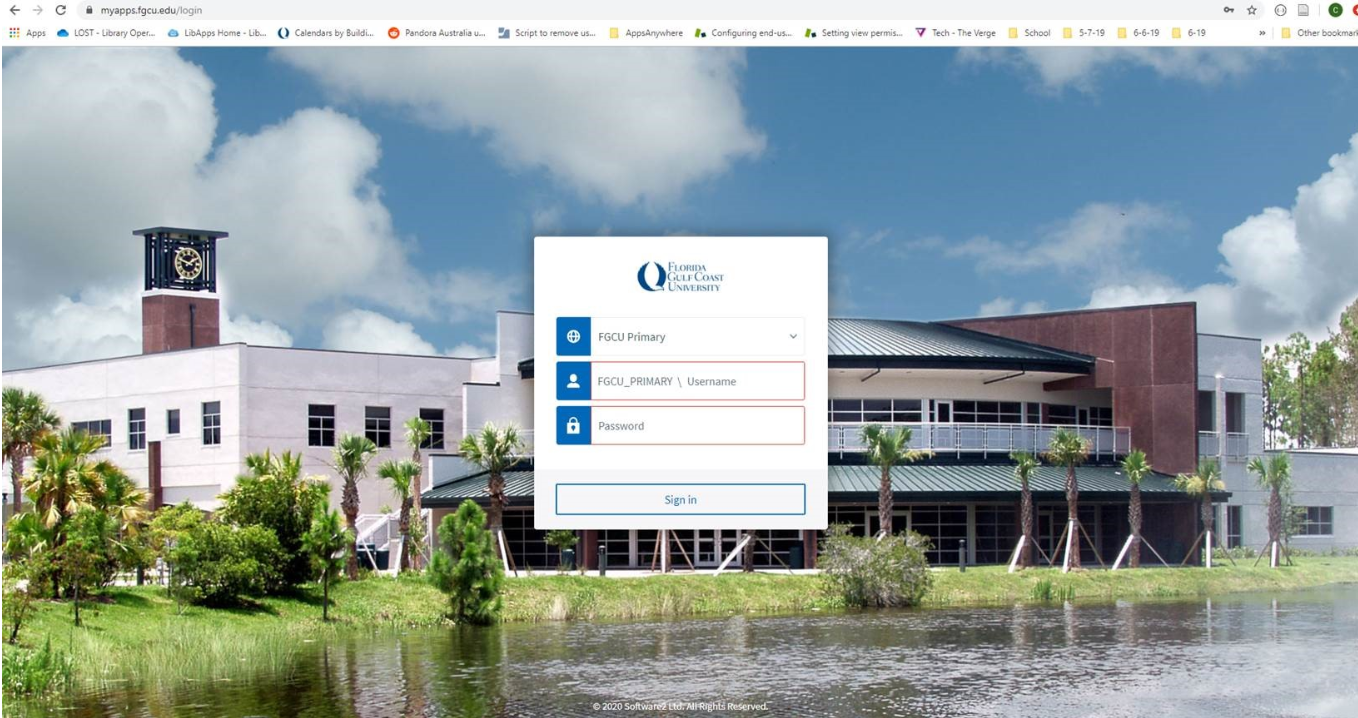 Step 2: If you are a faculty/staff member drop the first box down and choose "FGCU Primary" and if you are a student choose "FGCU Student"
Step 3: Login using your full email address with the "@fgcu.edu" or "@eagle.fgcu.edu"
Step 4: Click "Sign in"
Step 5: The validation process will take a few seconds
Step 6: Validation is complete
Step 7: Hover over an application and click "Launch"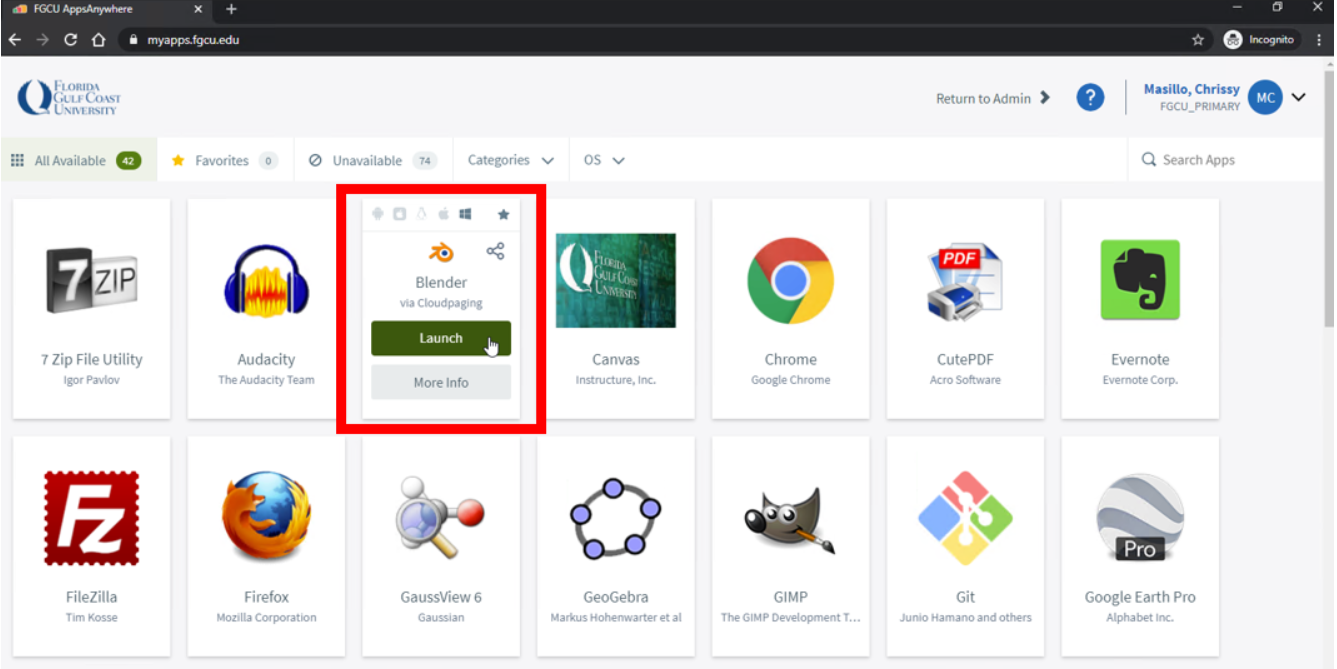 Step 8: Click "Open AppsAnywhere Launcher"
Step 9: The AppsAnywhere client will pop up for a few seconds to request authorization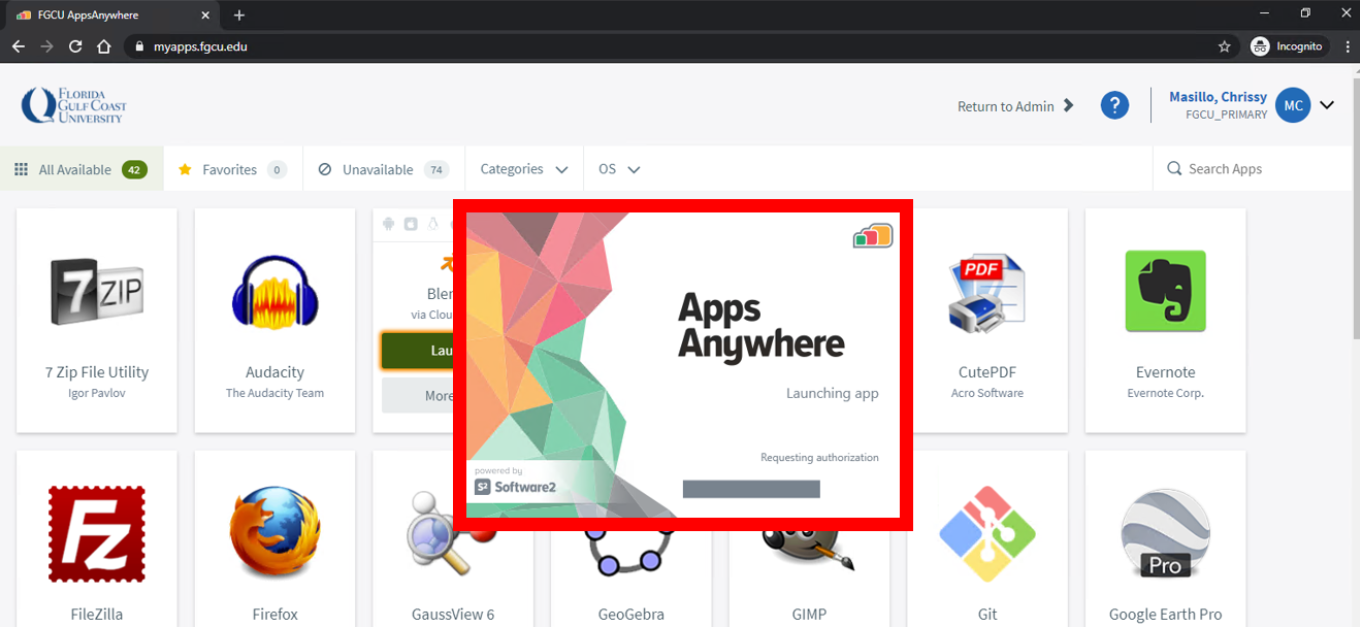 Step 10: The application has now launched!