Purpose:
This article contains information on how to update your Pulse Secure Client.
Notes: Before updating your Pulse Secure client, you must first uninstall any Pulse Secure software that you may have on your machine.
Uninstalling your Current Version of Pulse Secure
1. First, click on the Finder icon - most of the time is is found at the bottom left of your Mac taskbar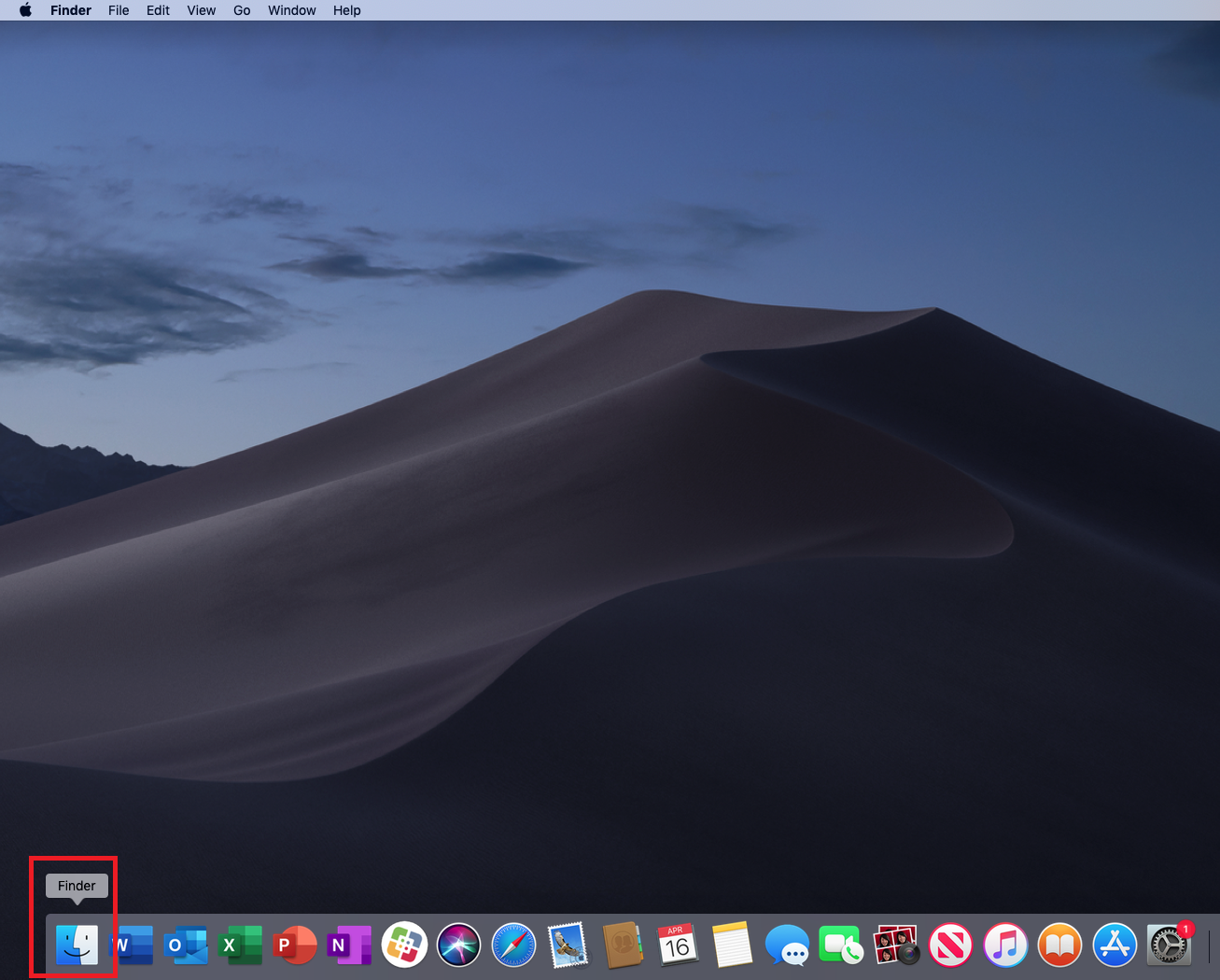 2. From Finder, Click on Applications
3. Find Pulse Secure in the Application List
4. Hold down Control on your keyboard and click Pulse Secure, then select Move to Trash


Note: If you receive an error stating that Pulse Secure is currently running, hold down the Control key and click Pulse Secure at the bottom of your taskbar and click Quit.
5. Once Pulse Secure is successfully moved to the Trash, open up your Trash and verify Pulse Secure is inside your Trash Bin and click Empty


6. A dialog box will appear to confirm the deletion of the contents in the trash, click Empty Trash
7. Once all Pulse Secure entries are removed, please restart your computer
Installing the Updated Pulse Secure Client
On your non-office computer, go to https:/fgcu.edu/its using your preferred browser - Google Chrome is recommended (Note: Internet Explorer WILL NOT work.)
Under Connecting Remotely & Working From Home, please expand the "Preparing to be away section"


Under the "Setup MyVPN" section in the last paragraph click on the bolded word "Client"

Once downloaded, go to the bottom left corner of your screen and double-click the file titled "ps-pulse-mac-9.1r4.0-b1761-installer.zip", this will open the "downloads" folder and click on "ps-pulse-mac-9.1r4.0-b1761-installer.dmg" to begin the Pulse Secure installation.
Select the file and a new window will open. Select PulseSecureAppLauncher from the new window to start the installation process



Select Continue on the first on-screen prompt and keep following the steps necessary to install Pulse Secure



A new window will appear, please select Always


If a new window prompts with a message about an untrusted server, select OK





Pulse Secure will open up and show that you have established a connection with myvpn.fgcu.edu