Classroom Podium Quick Reference Guide (new Crestron Rooms)
Merwin Hall (MH) 102, 103, 107, 111, 115, 116, 120, 121, 124, 125, 205, 219, 228, 231
Holmes Hall (HH) 147, 202, 225, 230, 302, 303, 330, 339, 402, 433, 434, 439
Seidler Hall (SH) 114, 115, 116, 126, 127, 220, 221, 227, 316, 335, 336
Lutgert Hall (LH) 1204, 1206, 2201, 2202, 2209, 2210, 2212, 4201
Start the touch panel
Touch anywhere on the screen to start the system. You will be asked if you would like to "Start the System" then touch the "Yes" button. It may take some time for it start the system and the screen will state that the "System is busy…" until it is ready for use.
NOTE: Touch the screen if it is black/asleep to wake it back up.
Select your source
To select a Projector Source, tap the icon displayed at the top of the screen corresponding to the Source you would like to display on the Projector. Once selected, available Projector(s) will display at the right of the screen. Tap the desired projector.
NOTE: Not all classrooms have multiple projectors.
Using the classroom camera
To adjust your Classroom Camera, tap the "Camera" icon located near the main Power button. Depending on what you need, you can select Podium Preset which will provide a view of the podium. You can also select the Wide Preset which will provide a view of the podium as well as the whiteboard. Alternatively, you can use the camera controls on the left side to adjust it as needed.
Leaving the room
Turn off the projector(s) prior to leaving the room. Touch the power button located in the bottom left hand corner of the panel. A confirmation message will display. Tap "Yes Turn Projector Off/Turn BOTH Projectors Off".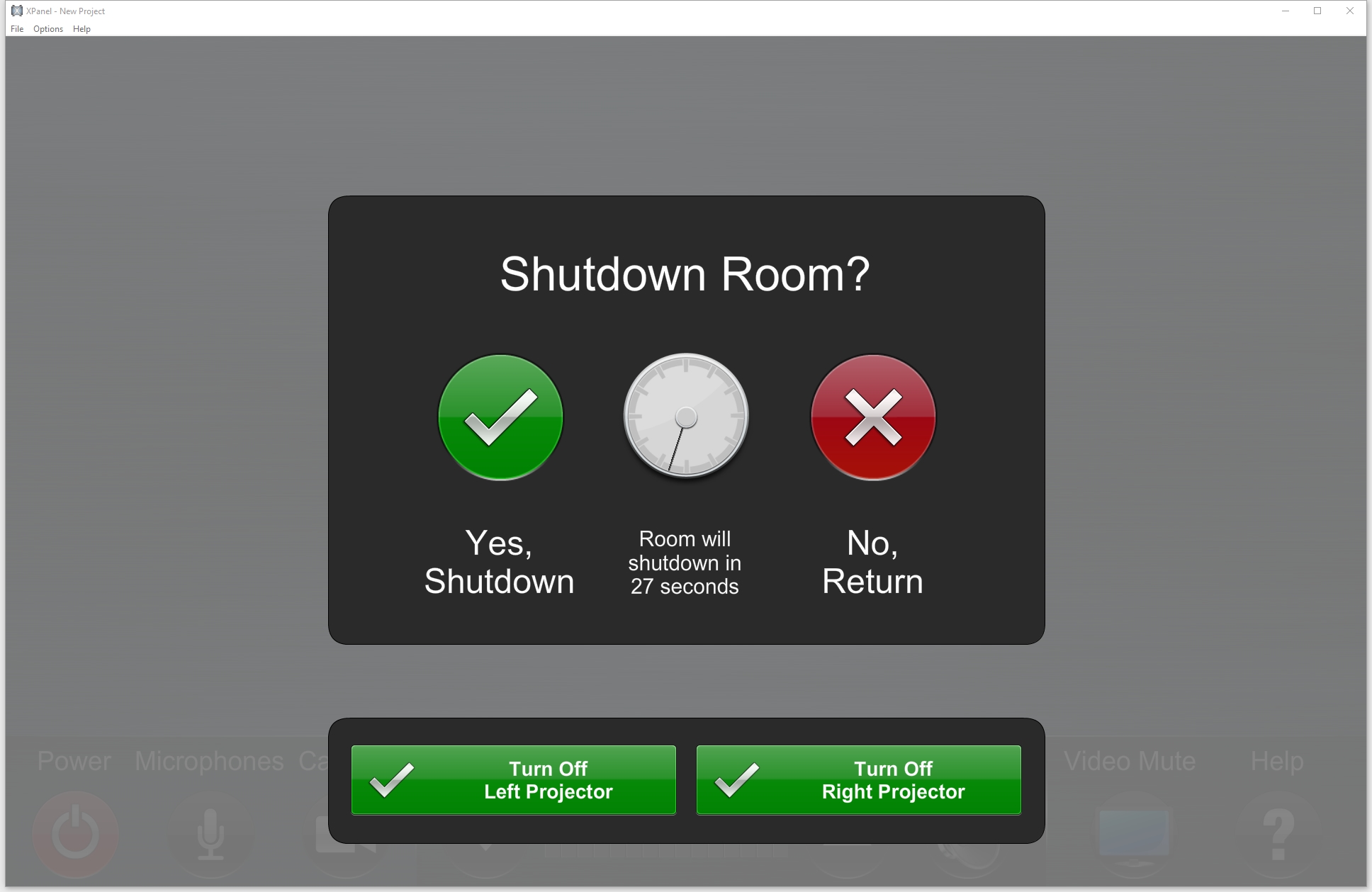 For a video on how to capture you classroom lecture click the link below:
Teams Training Lecture Capture Overview – Florida Gulf Coast University ITS (zendesk.com)
For a video that explains the operation of the classroom podium touch panel:
Podium Tech Overview Updates - YouTube
For a video that explains the operation of the classroom podium HDMI Laptop connection:
Podium Tech HDMI Laptop Updates - YouTube
For a video that explains the operation of the classroom Doc Cam (Document Camera) connection:
Podium Tech DocCam Updates - YouTube
For a video that explains the operation of the classroom podium Wireless Connection (ScreenBeam):
Podium Tech Wireless Connection Updates - YouTube
For additional assistance please call the Help Desk at 239-590-1188