The article contains information on how to approve the MDM profile on a device that has been automatically enrolled into the new Cloud JAMF instance, from the old on-premise JAMF instance. Devices on Catalina or below on the old instance will receive a prompt to approve their MDM profile after it has been automatically enrolled. Apple devices that need the MDM approved will also receive a prompt when opening Self-Service.
Visual of MDM Approval Prompt when opening up Self-Service:
Step 1 - Approve the MDM Profile
1. Open System Preferences, by selecting the Apple Icon in the top left corner and then select System Preferences.
2. Then click on Profiles.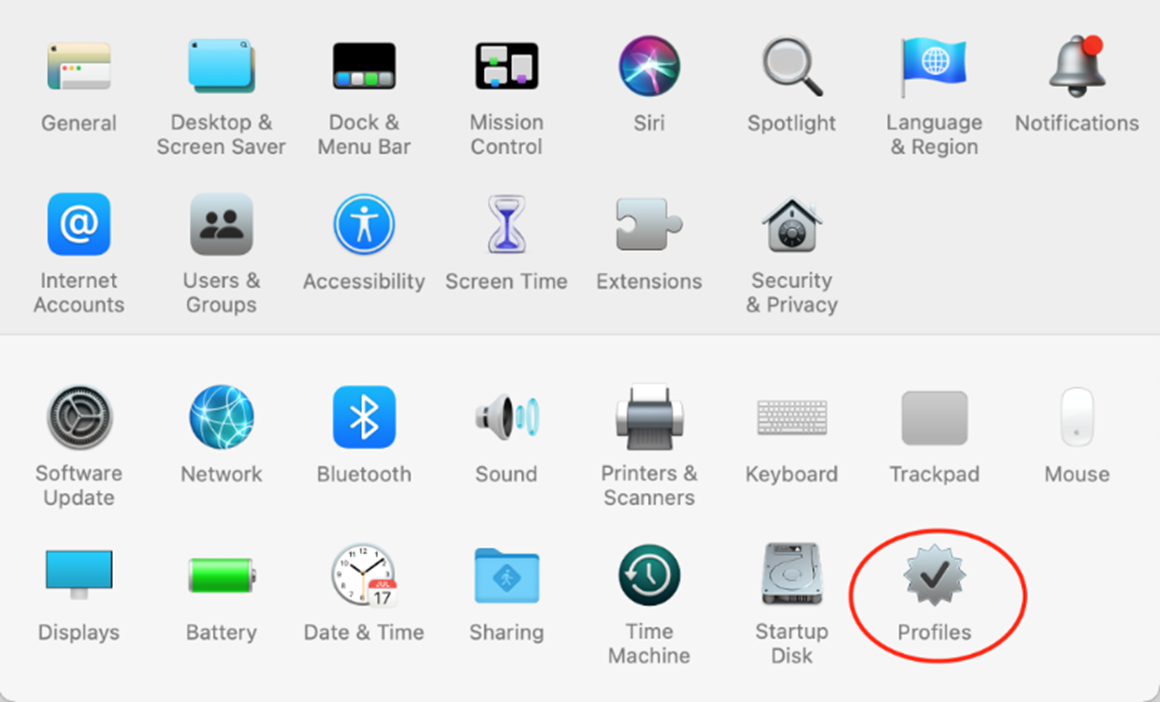 3. Once you click on Profiles, you should see that the MDM Profile has a yellow warning sign next to it.
4. Then you will click Approve, which will allow the MDM Profile.
5. The MDM Profile has now been successfully approved and no further action is required.